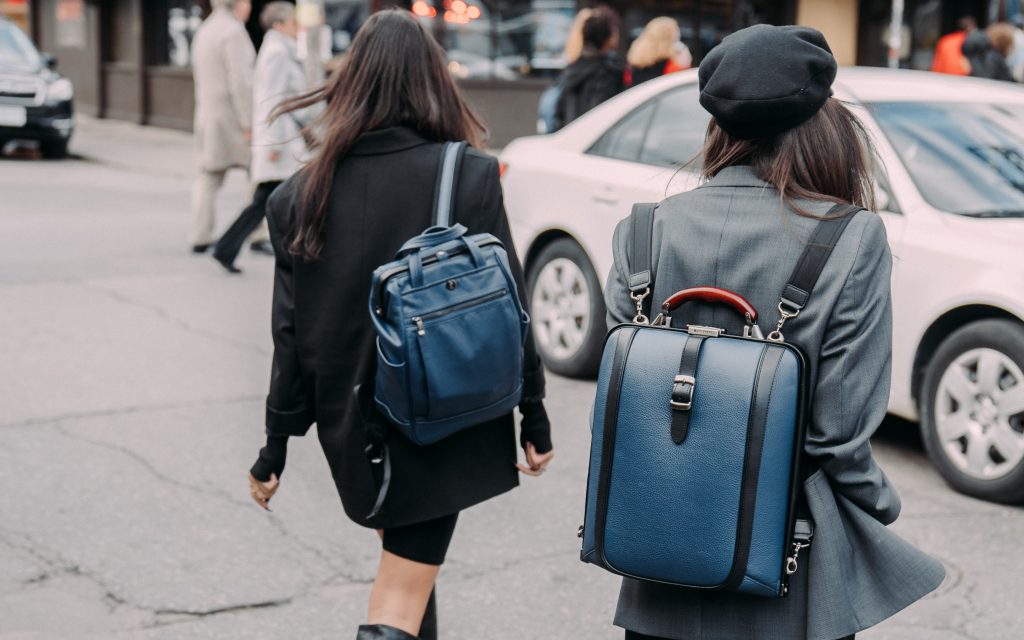 A third party fashion review of the Artphere bags was published in HOLR Magazine. Here is an exert from their review article, "Artphere: Turning Functionality Into Style":
"The styles created by Artphere truly check every box for an individual that cares about both function and style.  The bags are classic, yet modern and fit every look you could possibly imagine.  The bags are extremely versatile as they can be carried with a handle, like a purse, or with the straps as a backpack.  They are lightweight yet spacious, and are perfect for anyone who needs to look good while getting their daily errands done; the materials used are luxurious and the construction is impeccable."
Many of us struggle to find a bag that combines both functionality and fashion.  If this is something you struggle with, look no further as Artphere has created the perfect line of bags to fulfill all your needs. 
"Our team of creatives have tested out the bags and shared their thoughts on why they are the solution to many of the problems we face as young creatives on the go."
"I never really loved the look of a backpack on me, but the Artphere bag completely changed my perception. The bag is chic and just as fashionable as it is functional. I often have to go from the office to meetings and events and this bag transitions seamlessly with me from one environment to the next."                    
– Ksenia Edwards, Editor-In-Chief
"Rather than having to choose between a clunky camera bag or a more office and meeting appropriate bag I can rely on my artphere bag to do both. The leather looks great and keeps my camera equipment safe when running from the office to photoshoots."
– Josh Davies, Creative Director
"I struggle with finding a bag that can carry everything I need to bring to the office, including my laptop, but that fits my style and can be worn outside of a business setting.  My Artphere bag has solved my problem, being both fashionable and practical, I'm able to leave the office and continue on with my day without feeling the need to change bags."
-Alexandra Aulicino, Fashion Editor
"It's hard to find a bag that fits my 15″ Macbook around and as a designer I'm carrying it everywhere. My Artsphere bag is now my to go to bag, fitting my laptop and other accessories perfectly."
-Natasha D'Costa, Art Director
"I love how versatile the backpack is! It looks professional when I wear it to work. I can dress it down on a casual day, or elevate it with a fancier outfit for a night out!"
– Tasha Tobias, Head of Partnerships
To read the full article, click here
https://www.holrmagazine.com/artphere-turning-functionality-into-style/